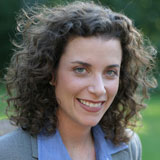 Your Source For the Latest K9 Living News

Welcome to the K9 Living Media Center, where you'll find the latest news and information about K9 Living, as well as links to our online press kit. Please check back here often to see where we have appeared in the news .

If you are a member of the media and would like an interview, please contact K9 Living.

K9 Living Online Press Kit
Adobe Acrobat Reader is required to view some of these files. If you need it, you can download it here free.







Then, continue a lifetime of happiness with your dog with the complete K9 Living Training program in Beyond Beginners
and in Good Dogs, Bad Habits
learn quick solutions to 10 common behavior problems.

What's your dog's personality? Take Our Free Quiz!



Coming soon...the K9 Living email newsletter. Sign up today.