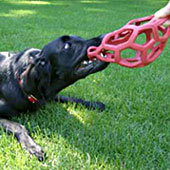 TOY MOTIVATION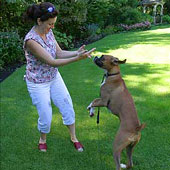 PLAY MOTIVATION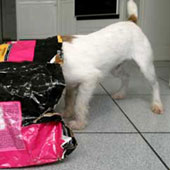 FOOD MOTIVATION



Unlock your dog's secrets by taking our free K9 quiz »
OUR TRAINING METHOD


Personality Trait #1: Motivation

To keep your dog interested in learning, you must first understand what motivates him. Not surprisingly, many dogs are motivated by food, such as a tasty bit of steak, a cut-up hot dog, or a piece of cheese. For other dogs, however, food is not a strong motivator. Toys or physical play may be more compelling rewards. Even the "non-motivated" dog will respond to something. The K9 Living training method explains how to discover your dog's motivation and use it appropriately within a training regimen.







Help your dog be all that they can be with Beyond Beginners.

Turn your dog into a perfect companion with Good Dogs, Bad Habits.





oming soon...the K9 Living email newsletter. Sign up today.